Introducing the board of 2021/2022:
Alec – Chairman
Elisa – Secretary
Luka – Treasurer
Nina – Commissioner of internal & external affairs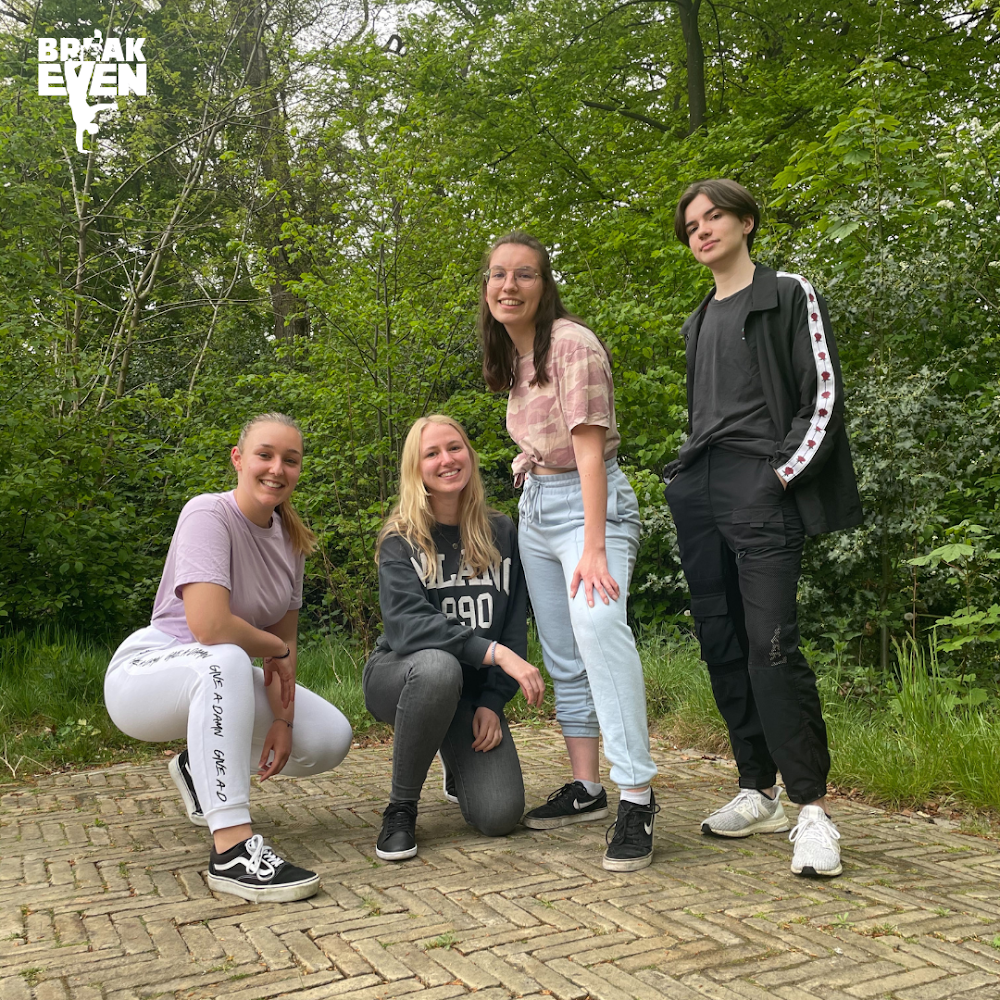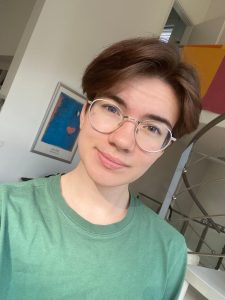 Alec – Chairman
Hi, I'm Alec and I'm a 20 year old Psychology student at the UT. I took classes in popular dance and musical theatre dance on-off from when I was 6 until I was 19, and then moved to the Netherlands last year to study. For me, dance has always been a way to express feelings and build a community with other people. Break-Even was the perfect place which fulfilled both of these aspects. We challenge each other to improve in dance but also build up friendships and a community. A positive and welcoming ambiance is guaranteed during our lessons, which is what I also strive to emanate as a chairman of this association. I'm always looking forward to both the break-dance and hip hop lessons that our teachers prepare and hope to see you all there soon!
Elise – secretary
Hey! My name is Elisa and I will be your Secretary for the academic year 2021/22. I am 22 years old and I study psychology at UT. I have been dancing since I was little. While growing up, I tried out many different kinds of sport but, in the end, I always found my way back to dancing. Before I started studying at UT I did not really engage in doing the things that give me pleasure. Now that I have been part of Break-Even for over a year already, I found my way back to do what I love and, in addition, I have also found myself. Because of that, I am so happy with the person I am today. The Break-Even community encourages me to be myself and this is a feeling I never want to miss. I am looking forward to what's to come and to vibe with you amazing people!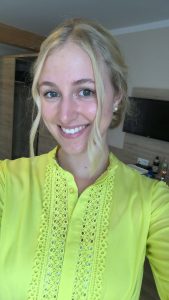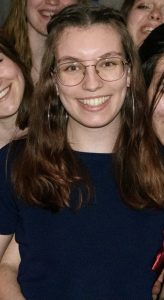 Luka – Treasurer
Hey! My name is Luka and I'm 20 years old. I study Technical Medicine here at the University of Twente. When I was about 10 years old I would go to 'video clip' dance classes that my school used to organize for two years. This is where I discovered that I love to dance. Unfortunately they stopped organizing that class and I stopped dancing in classes, because we didn't have anything else nearby. I continued dancing at home, mostly Just Dance on the Wii, which I found a lot of fun, but it isn't the same. When I came to Enschede I discovered we had a hiphop association. I was super excited and decided to join Break-Even. I've loved being a part of this association ever since! We have amazing people and a great vibe and I'm beyond excited to be your treasurer for the coming year!
Nina – Commissioner of internal and external affairs
Hello I'm Nina and I study Social Work at Saxion here in Enschede. I have been dancing since I was 11 years old. I started at the small dance school back in my hometown, we danced HipHop and street dance and me and all my friends trained in the same class, it was so much fun. So when I started my studies at Saxion I really wanted to pick up dancing here in Enschede and that's when I found Break-Even. I love Break-Even because it is such a fun environment to be in. It really is a place where people come together to vibe and dance and it's always so much fun. We hope to do a lot of fun stuff this year and hopefully we see you ther
INTRODUCING THE BOARD OF 2020/2021:
Jenna   –   Chairwoman
Saskia    –   Secretary
Bernie   –   Treasurer
Laura –   Commissioner of Internal & External Affairs​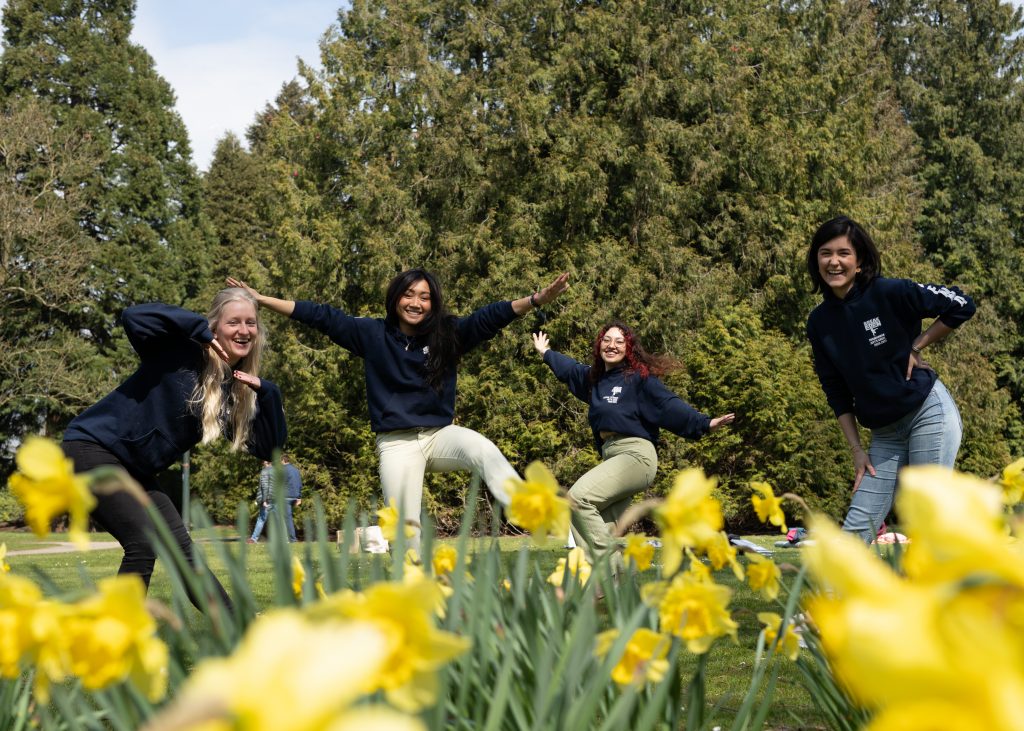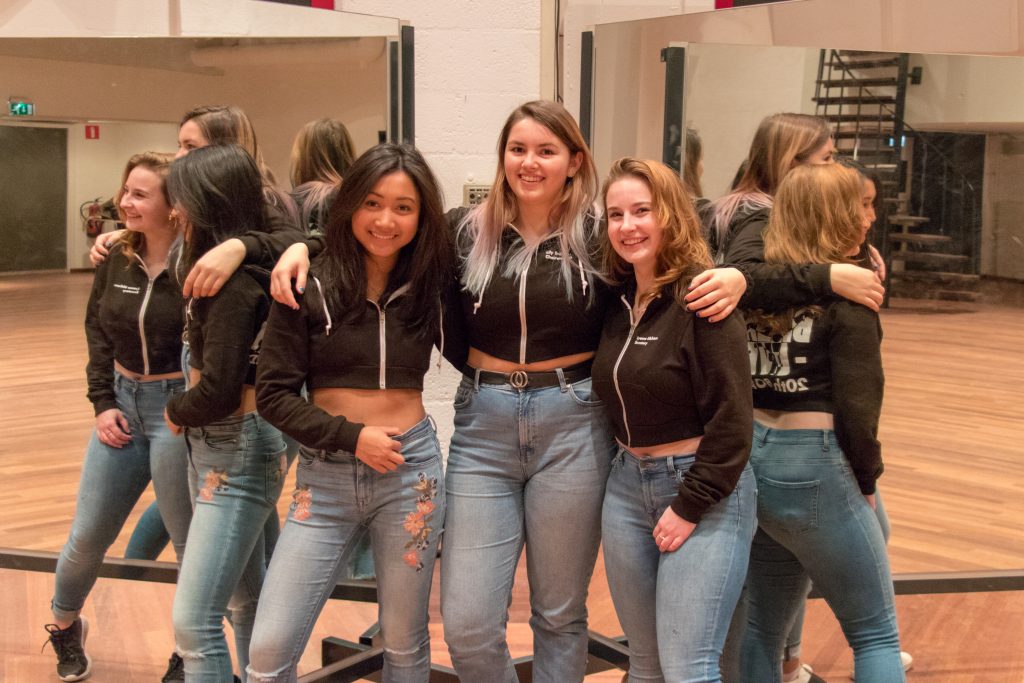 Introducing the board of 2019/2020:
Lily – Chairwoman
Lyanne – Secretary
Bernie – Treasurer
Introducing the board of 2018/2019:
Juliette   –   Chairman
Danique   –   Treasurer
Lieke   –   Secretary