* Steps 4 and 5 are different for you if you do not study at the University of Twente! You will need to physically go to the Sportscentre on the University of Twente campus. Go to the reception and ask for a Campuscard AND a subscription to break-even. To make sure the process goes smoothly, email the board to keep them up to date.
Now you have to wait for the board to respond to your actions. if you registered at dms and handed in your subscription form, the board will accept you into the association. congratulations on becoming a member! The only thing left to do is to pay your fees. There are 2 different fees: association fee and contribution fee. You can visit the student union website to find all actual prices, fines and possible discounts.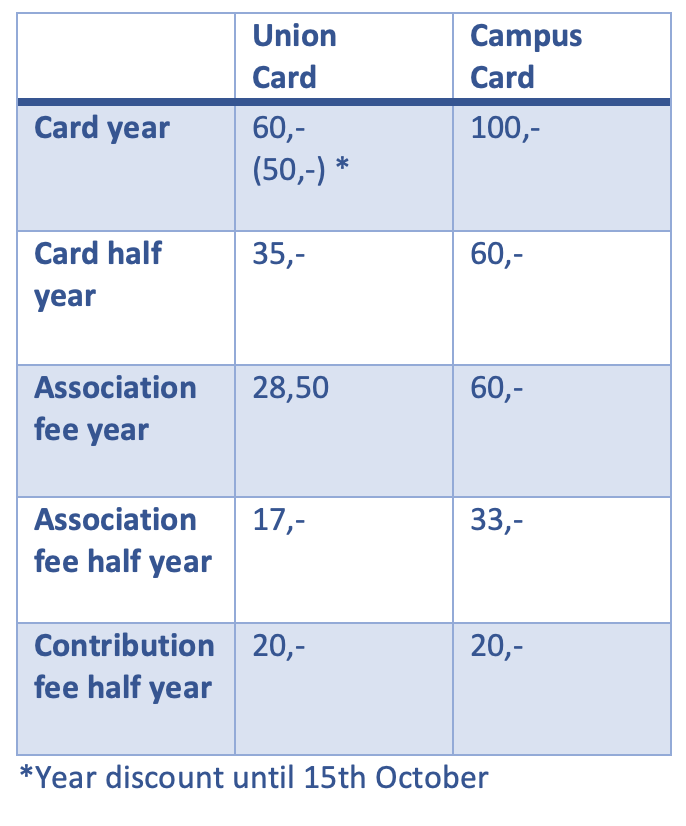 * If you are not a student at the University of Twente, you will be asked at the Sportscentre to pay everything apart from the contribution fee in one go. Union cards are only for University of Twente students, so you will need to pay for the Campus Card.
If you want to unsubscribe from break-even, you have to send an email to
board@breakeven.utwente.nl
stating that you want to unsubscribe. You do not have to state a reason, but it will help us improve! The board will send you a confirmation email when you are successfully unsubscribed. Until you send this email, you will be subscribed and asked to pay union card, association fee and contribution fee. Not paying these will eventually result in a fine.