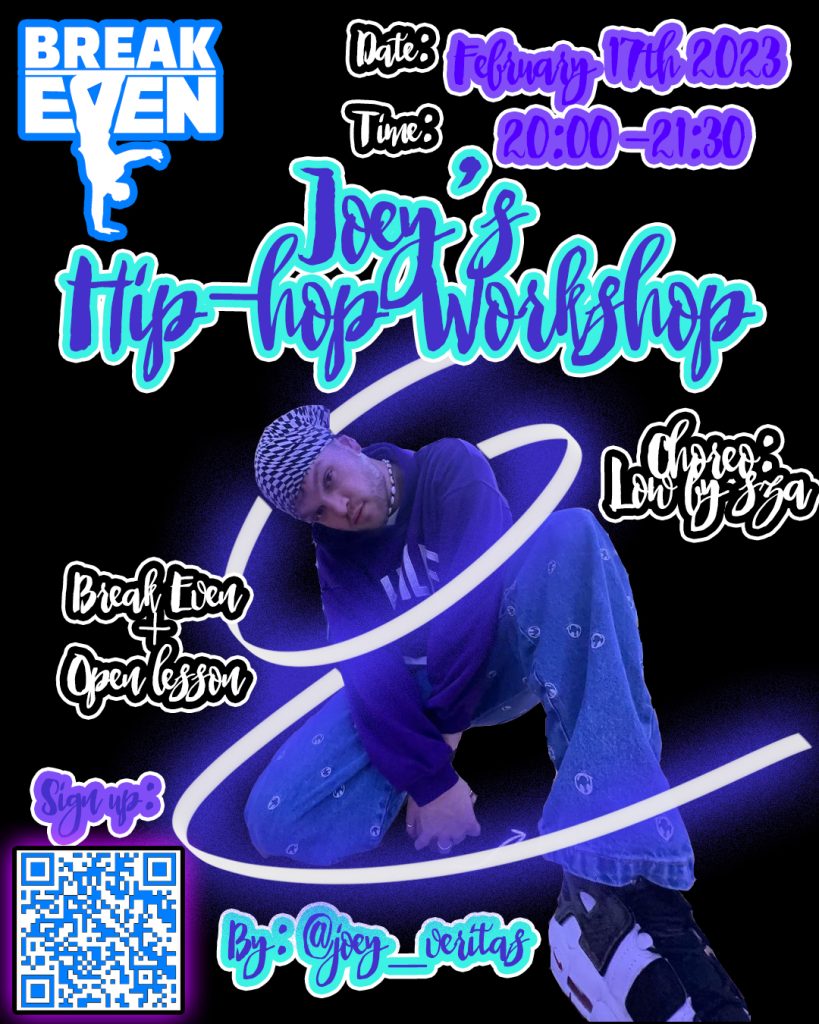 Joey's
Hip-Hop Workshop
By:Joey Veritas
Joey is one of our previous teachers, he has prepared a Hiphop
worksop to the song Low By SZA. 
This workshop
will be on February 17th at 20:00 in the Audiozal
If you have been a Break Even member or you signed up for an open lesson and have some experience dancing you are welcome to join us, please sign up here: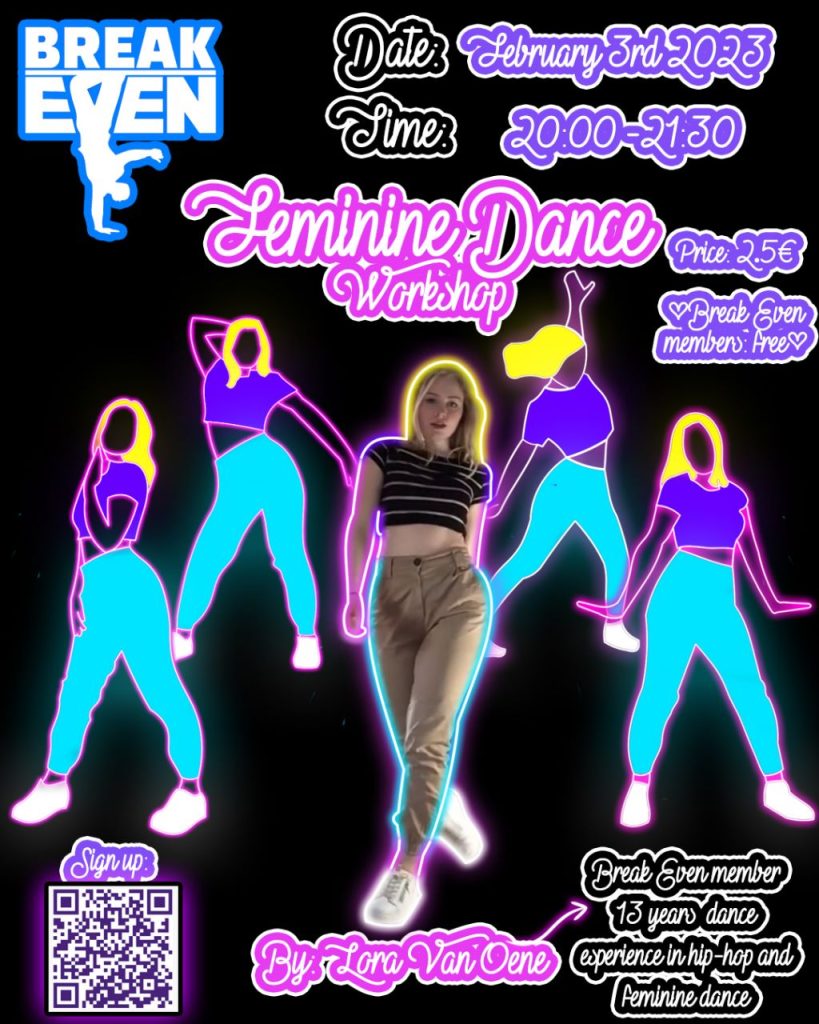 Feminine Dance Workshop Lora Van Oene
Lora Van Oene is a Break-Even member and has 13 years of dance experience in Hip-Hop and feminine dance. On February 3rd 2023 from 20.00 to 21.30 she will show us the ins and outs of the feminine dance style. This workshop free for Break-Even members and costs €2,50 for outsiders!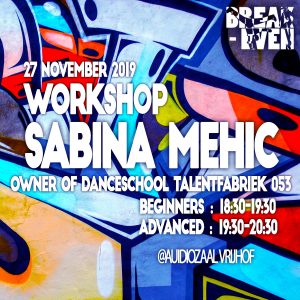 Sabina Mehic is the owner of danceschool Talentfabriek 053 and she has blessed us with many workshops! She used to be a substitute teacher for break-even and still stays in touch! She always makes sure she talks a bit about the style she is going to teach and where it came from! Her workshops range from popping to Jack swing and more! Some of her choreos can be found on our facebook page and we listed them here. 
Our own breakdance members organized a breakdance workshop for all the hip hoppers! See the picture to the right to see how we did. Special thank you for this workshop to Timo Brems, Vincent Rossen and Luuk van Ewijk for organizing, hosting and preparing the lesson.